The Twentieth-Century Way, a play by Tom Jacobson
Saturday, May 5, 7:30 pm - 9:00 pm
Plays & Players Theater
1714 Delancey Street
Philadelphia, PA
MAP
$15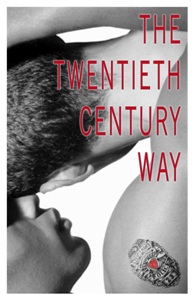 Set in L.A. in 1914, two actors are hired by police to entrap homosexuals in public restrooms for social vagrancy. Don't miss this award-winning thriller with a twist described by Stage and Cinema as "one of the most intelligent and sobering plays in the short history of gay theater." Directed by Karen Case Cook and starring Philadelphia actors Peter Andrew Danzig and Thomas Raniszewski.
***Contains Sexual Situations and Nudity. Audience discretion is advised.***
The Twentieth-Century Way runs Thursday, May 3rd through Saturday, May 5th.
To purchase tickets, click here.

Karen Case Cook is an award-winning actor and theater director who has directed plays in Philadelphia, New York and Beijing. A member of Actors' Equity and the Screen Actors Guild, Cook directed the Philadelphia premier of The-Twentieth Century Way.

Peter Andrew Danzig
Actor
Peter Andrew Danzig (Brown) has performed in film, television and theater productions in Philadelphia, New York and Atlantic City. He is a proud member of the American Federation of Television and Radio Artists (AFTRA). www.peterandrewdanzig.com

Thomas Raniszewski (Warren) is a Philadelphia actor and composer and a national recording artist. Raniszewski first portrayed the character of Warren in The Twentieth-Century Way during its Philadelphia premier.