Love Wins Book Signing by Jim Obergefell
Monday, July 25, 4:00 pm - 4:30 pm
National Museum of American Jewish History
Dell Auditorium
101 South Independence Mall East
(5th and Market Streets)
Philadelphia, PA 19106
MAP
FREE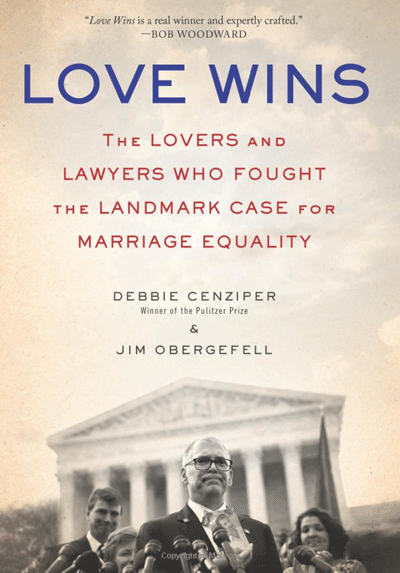 With Pulitzer prize winner Debbie Cenziper, Jim Obergefell is the co-author of "Love Wins: The Lovers and Lawyers Who Fought the Landmark Case for Marriage Equality." Jim will be autographing copies of the book following the National Legal Panel (4 p.m. outside the Dell Auditorium). The book is available from HarperCollins.

Jim Obergefell (Author)
Marriage Equality Hero
Jim Obergefell is the plaintiff in the landmark marriage equality case Obergefell v. Hodges. The 2015 decision legalized same-sex marriage in all 50 states. The federal government recognized same-sex marriage in 2013 when it struck down the Defense of Marriage Act (DOMA) in the United States v. Windsor. The Obergefell case tackled state legality. Obergefell and his partner, John, flew from Ohio to Maryland to marry legally as John was dying from ALS. A few months later, Obergefell sued to have his name listed as the surviving spouse on his partner's death certificate. Obergefell and Pulitzer prize winner Debbie Cenziper are co-authors of "Love Wins."