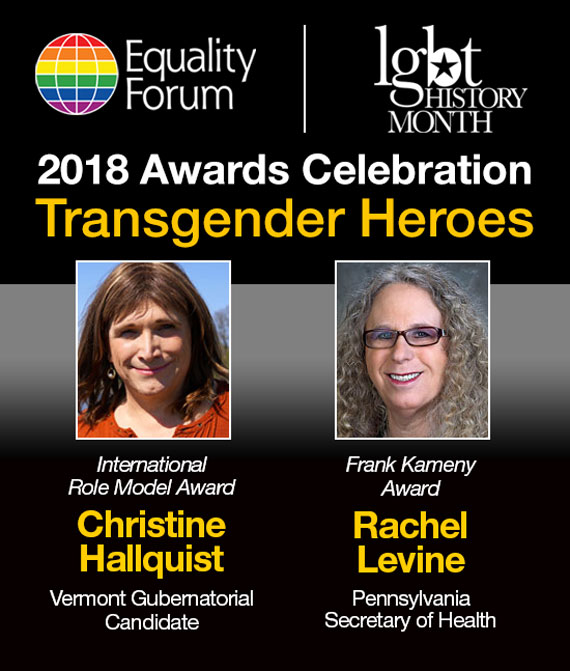 Sunday, September 30, 2018
6 to 7:30 p.m.
National Museum of American Jewish History
Cocktails and Hors d'Oeuvres
$100 per person




Presenter of International Role Model Award




Romy Diaz




Vice President, General Counsel, PECO




Presenter of Frank Kameny Award




Anthony Williams




Pennsylvania State Senator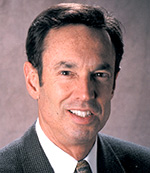 Master of Ceremonies
Malcolm Lazin
Executive Director, Equality Forum
 
The International Role Model Award is this nation's longest-standing recognition of activists and allies who have advanced LGBT civil rights. Previous recipients include Canadian Prime Minister Jean Chrétien, San Francisco Mayor Gavin Newsom, Edie Windsor, Judy Shepard, David Boies and Ted Olson, Barney Frank, and Martina Navratilova. The 2018 award will be presented to Christine Hallquist by Romy Diaz.
The Frank Kameny Award is named for the father of the LGBT civil rights movement. Among other monumental accomplishments, Frank Kameny led the fight to overturn Eisenhower's Executive Order 10450, which prohibited the employment of gays and lesbians by the federal government. The award will be presented to Rachel Levine by Pennsylvania State Senator Tony Williams.

Tickets: $100

Sponsor: $1,000 includes 10 tickets and event acknowledgment

Equality Sponsor: $2,500 includes 10 tickets, event and promotion recognition