A Historic Fourth of July Celebration!
ON JULY 4, 2015, Jim Obergefell, Edie Windsor, Judy Shepard, Bishop Gene Robinson, Wanda Sykes and other leaders and entertainers, along with hundreds of guests joined in the National LGBT 50th Anniversary Celebration and Ceremony.
To see photos and press coverage visit lgbt50.org.
Read the tribute to Gay Pioneer Frank Kameny, presented on the Fourth of July.
NOMINATE
LGBT History Month Icons
For more information about criteria for Icon selection, click here.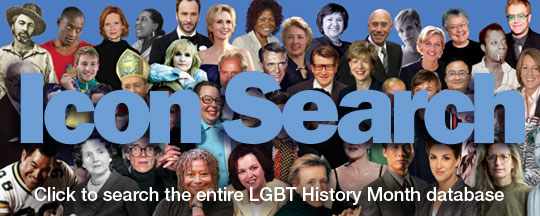 Search the entire LGBT History Month database of 279 Icons—from 2006 to 2014—by Icon name or by more than 150 tags, such as Academy Award, African-American, Author, Chicago, Composer, Germany, Lesbian, Politics and Transgender.